Colocation at Hurricane Electric
Hurricane Electric offers colocation with immediate availability. We can have you setup in one of our facilities the same day you order service.
We offer plans that range from cabinet space for a single 1U server, a full cabinet, or enough cabinet space to house tens of thousands of servers.
Within our facilities, Hurricane can provide you with a connection to the Internet via Gigabit (1000 Mbps) Ethernet or 10 Gigabit Ethernet or you can choose from one of the many different Internet Networks or Carriers with diverse fiber into the building.
$400/month Cabinet + Gige
Includes 42U Cabinet, Power, 1 Gbps Internet bandwidth
Limit one per customer. Promotion extended by popular demand.
---
Hurricane Fremont 2 Colocation Facility
Hurricane Electric
48233 Warm Springs Blvd
Fremont, CA 94539
Sales:
sales@he.net
+1 510-580-4190
Facility Features
3000 Cabinets
3 Internet Exchange Points (SFMIX, AMS-IX Bay, and FCIX)
150 Internet Networks
7 Carriers with Diverse Fiber
200,000 square feet
24 x 7 x 365 Onsite Staff
24 x 7 x 365 Remote Hands
24 x 7 x 365 Access
Diverse A & B Power Available (fully separate PDUs, Panels, Transformers, Generators)
UPS and Generator back-up power
Individually locked cabinets
Custom designed video surveillance of every cabinet
Card keyed doors and other onsite security measures
---
Hurricane Fremont 1 Colocation Facility
Hurricane Electric
760 Mission Ct
Fremont, CA 94539
Sales:
sales@he.net
+1 510-580-4190
Facility Features
1000 Cabinets
2 Internet Exchange Points (SFMIX, AMS-IX Bay, and FCIX)
20 Internet Networks
6 Carriers with Diverse Fiber
45,000 square feet
24 x 7 x 365 Onsite Staff
24 x 7 x 365 Remote Hands
24 x 7 x 365 Access
UPS and Generator back-up power
Raised Floors
Individually locked cabinets
Custom designed video surveillance of every cabinet
Card keyed doors and other onsite security measures
---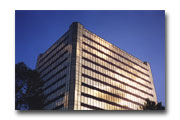 Data Center Virtual Tour
Hurricane San Jose (Silicon Valley) Colocation Facility
Hurricane Electric
55 South Market, Suite 1400
San Jose, CA 95113
Sales:
sales@he.net
+1 510-580-4190
Facility Features
3,000 square feet
24 x 7 x 365 Access
Multiple racks in cages in the same building as CoreSite Any2 San Jose
20+ Carriers with Diverse Fiber In Building
Video Surveillance
Onsite security guard
UPS and Generator back-up power
Biometric security access
---

Or call and email for colocation details:
+1 510-580-4190
sales@he.net