SysAdmin 101
October 3, 2004
This comprehensive seminar, led by Dave Taylor, author of sixteen books including Teach Yourself Unix in 24 Hours and Wicked Cool Shell Scripts, is geared towards intermediate and advanced Unix users as well as beginning system administrators. It will focus on teaching participants advanced command line interaction, shell scripting power techniques, and the core concepts underlying system administration, of a Unix or Linux system.
Those who attend are eligible for one free month of colocation at Hurricane Electric.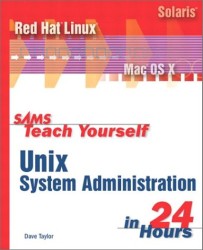 Participants will receive a free copy of Sams Teach Yourself UNIX System Administration in 24 Hours, a popular 528 page book authored by Dave Taylor, and a copy of the October edition of Linux Journal.