Low Budget Online Marketing
March 12, 2005
Holly Berkley, online marketing consultant and author of Low-Budget Online Marketing for Small Business, will lead the comprehensive seminar that will focus on strategies that business owners, web designers, and marketing professionals can use to grow a business on the Internet. Participants will learn how to market strategically to their target audience by using a range of tools including content sharing, search engine optimization, co-branding, ad buys, and more. "Low Budget Online Marketing" will provide participants with practical skills that can be used to grow a business online and systematic strategies that can easily be implemented.
Those who attend are eligible for one free month of colocation at Hurricane Electric.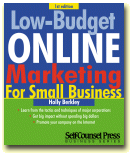 Participants will receive a free copy of Holly Berkley's new book, Low-Budget Online Marketing for Small Business.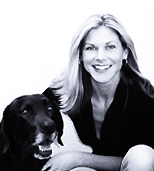 Presenter: Holly Berkley is an online marketing consultant and owner of Berkley Web Strategies, a San Diego-based Web site design and online marketing company specializing in helping businesses, of all sizes, build successful online brands. Holly's mission is to help businesses increase online sales, strengthen their brands, and boost Web site traffic through proven online marketing concepts. Holly is the author of Low-Budget Online Marketing for Small Business and has written many articles for industry magazines. Holly has worked with some of the first companies to experiment with live Web casts. She helped cover the 1998 Japan Winter Olympics and the first ESPN X Games live on the Internet. In 2000, she helped research live animal Web cams for the San Diego Zoo and boost online sales for companies such as Jenny Craig International by 400%. Holly holds a degree in Journalism and Communications from the University of California, Davis.
When: Saturday, March 12, 2005
Time: 10 a.m. to 4 p.m.
Note: Please arrive at 9:45 a.m. to expedite your check in.
Where: Hurricane Electric
760 Mission Court Fremont, CA 94539
Phone: (510) 580-4141
Dress: Casual
Food & Refreshments: Deli Lunch and beverages
The cost to attend this seminar is $199. Existing Hurricane Electric Customers will receive a 50% discount.
Space is limited, so sign up now! Register by completing the following form or register by phone at (510) 580-4141 (ask about group discounts).