Better Software, Faster
February 5, 2005
Mike Clark, consultant, speaker, programmer and author of Pragmatic Project Automation (The Pragmatic Bookshelf, 2004), will lead the comprehensive Java seminar, designed for all Java software developers who have a working knowledge of Java and basic OO concepts. "Better Software, Faster" will focus on three topics that are important to all Java software developers: Writing Good Code, which will teach participants how to write clean code that works, detect code smells before they begin to rot, and reverse the effects of rotten code, Test-driven Development, which will explore 12 practical ways to start writing JUnit tests, and keep writing them when under pressure, and Project Automation, which will give participants the recipes for automating software projects.
Those who attend are eligible for one free month of colocation at Hurricane Electric.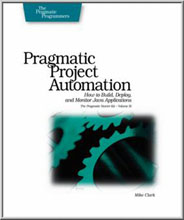 Participants will receive a free copy of Mike Clark's new book, Pragmatic Project Automation.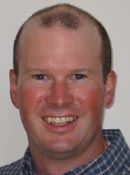 Presenter: Mike Clark is a consultant, author, speaker, and programmer. He is the author of Pragmatic Project Automation (The Pragmatic Bookshelf, 2004), editor of the JUnit FAQ, a frequent speaker at software development conferences, and the creator of several popular open source tools. Mike helps teams build better software faster through his company, Clarkware Consulting (clarkware.com).
When: Saturday, February 5, 2005
Time: 10 a.m. to 5 p.m.
Note: Please arrive at 9:30 a.m. to expedite your check in.
Where: Hurricane Electric
760 Mission Court Fremont, CA 94539
Phone: (510) 580-4141
Dress: Casual
Food & Refreshments: Deli Lunch and beverages
The cost to attend this seminar is $199. Existing Hurricane Electric Customers will receive a 50% discount.
Space is limited, so sign up now! Register by completing the following form or register by phone at (510) 580-4141 (ask about group discounts).